Get ready with your best outfit as it's time for ceremonies! The warm season is coming with lots of events and celebrations like graduation ceremonies and summer weddings! These are some of the greatest events to prepare and celebrate properly. That's why you should always have your shoes for wedding and ceremonies in your shoe rack!!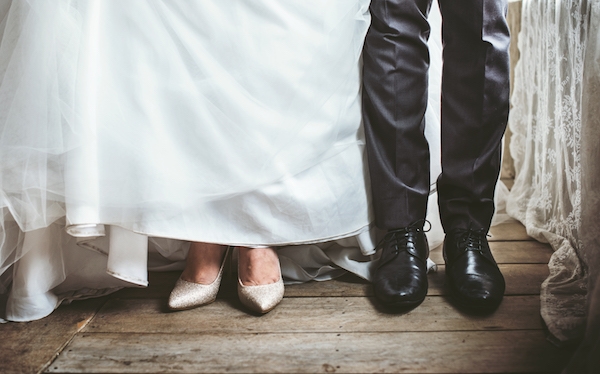 The more important the event is, the more crucial will be the choice of your shoes. Do you want some advice to never miss the right outfit? Here are two simple pieces of advice to wear the right ceremony shoes:
1) For long and demanding ceremonies choosing comfortable shoes will be vital. You can wear them during other events, even the less formal. Why changing shoes halfway through?
2) If you were looking for making an entrance, you could choose some more sophisticated shoes, some real jewels at your feet! Women can look for high heel shoes, while men can choose some lace-up shoes of some classy loafers. Let's have a look together on Guidi Calzature online shop, which shoes would be the best for you.
Ceremonies and decolletes is the perfect match for style and elegance. Guess created the perfect décolleté to cuddle your foot and boost the style of your outfit. Have a look to its sensual décolleté in patent. For the classic style lovers, Pollini gives us some "easy" heels to wear, with some transparencies. Transparency is not just a fashion trend but it will make your feet breathe.

Sandals are more than a simple summer footwear. Cesare Paciotti's high heel sandals are the perfect example. A high heel, matched with a fine strap with buckle, is the protagonist of its sandal in black suede leather. This is one of the finest footwear creations! Another Italian designer is Guido Sgariglia. His attention to details is breathtaking. From the usage of satin to the platinum shoes you will leave everyone with no words. Vic Matie brought platinum to his flat sandals as well. This footwear is perfect for whom doesn't wear high heels but still needs to wear the finest and most elegant shoes.

Men shoes for ceremony follow different styles of elegance too! Surely, loafers are a quite versatile genre of shoes, which perfectly fits in informal ceremonies with a casual outfit. The more important the event gets, the more the choice goes towards some great Italian designer such as Fiore Sassetti and Cesare Paciotti. Along with Fabi, these designers are the finest expression of elegance for men, by creating amazing lace-up shoes. Guidi Calzature has made a selection of unique footwear dedicated to the laceless shoes lovers too.

Discover all the wedding and ceremony shoes on the online shop or come to visit us at the shop!