Traditional techniques blend with design, high-quality materials and care for details. This is MOMA, the Brand that gave its shoes a unique personality.
MOMA shoes have been around the world due to their charm and the Brand's will to renew and innovate the luxury boots industry. This year you can enjoy these fascinating shoes by visiting our store or the online shop.
Experience the details of handcrafted shoes. The taste of wearing MOMA shoes is priceless and denotes an irresistible character, thanks to an inimitable outfit.
Simply by looking at this model of low boots design by MOMA, we can feel the uniqueness of this Brand. Ebony-colored leather, ornamental stitching and handcrafted finishings. Here is the perfect combination of tradition and passion for shoe design. Once worn nothing will be the same as before.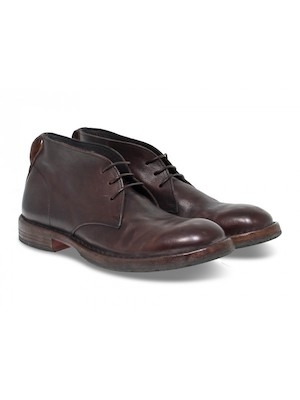 The black ankle boot, born from the vision of the MOMA designers, is a fascinating model. Compared to the low boot, it has a higher fit on the ankle, and it is equipped with a side zip to give that extra touch of charm.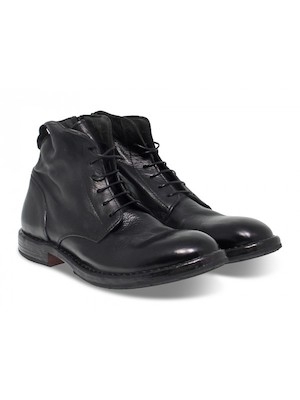 Available in black leather and ebony leather, this ankle boot follows lines that are as simple as they are fascinating. Every small imperfection is the trademark of Made in Italy craftsmanship that will make you fall in love. As with the previous model, the classic style of the laces comes along with the practicality of a side zip.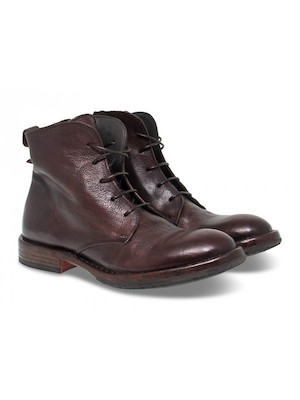 Who loves MOMA, knows how to appreciate the maximum expression of Made in Italy craftsmanship. Come to the store or visit the online shop!