Eclectic, instinctive, with no rules. That's the Premiata style. Discover the new collection at Guidi Calzature, and you will find the charm of its creations. The spring-summer Premiata shoes 2018 are an outstanding fashion trend! Thanks to its avant-garde style, Premiata created an unrepeatable look for its sneakers, which deliver a great comfortability. That's why who wears Premiata never came back. Standing out from the crowd is not just a matter of appearances. Your soul makes the difference, just like Premiata's soul.
Women sneakers by Premiata are the perfect shoes to face these unpredictable spring days. The ZAC ZAC model in white and grey suede leather is the footwear you can wear with your casual outfit without losing your best style.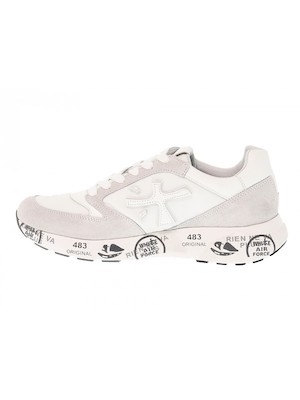 Premiata new collection gives you a model to boost your shape and highlight what you're wearing! Its leather sneaker in platinum can be the key of your outfit. Match the sneaker to one of your accessories or make your shoes the protagonist of your style choices. The "light" heel of the CONNY sneaker is the detail that gives a natural touch of elegance by Premiata.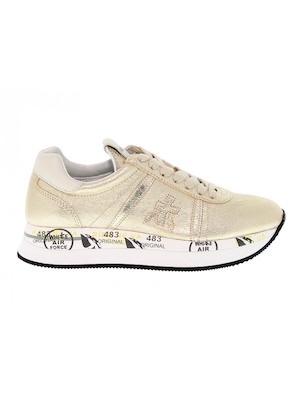 Sporty, original, ready to face every situation with lightness and, mostly, the right style. This is the man by Premiata and its sneakers. In the new collection, you will find the shades of colour that represent you the most. Every day is full of chances to take, with Premiata you know you can't miss any of them. The MICK model in icy suede leather…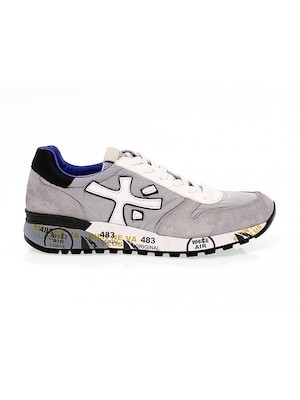 …you can find it in its most original shades of blue.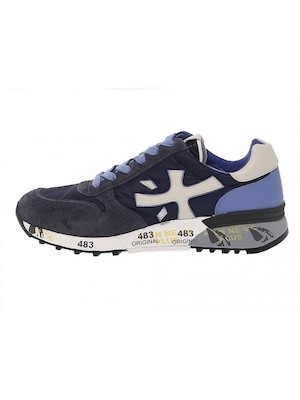 The spring-summer Premiata men shoes bring some sporty and trending "fluo effect" to you. Every day, wear the LUCY model to remember your best performance.

Discover all the Premiata spring-summer shoes 2018 on the online shop or visit us at the shop!